About Us
At LinkusGlobal, we are dedicated to providing our customers with the highest–quality, nutrient–dense, natural andorganic foods available. It is our goal to provide everyone with healthier food and ingredient options that also maximize taste.
Our current product portfolio comprises four categories:
1. Chef-Created Gourmet Salts:
(a) Small Pyramid Crystal;
(b) Hollow Pyramid Crystal;
(c) Flower of Bali;
(d) Pink Himalayan Flakes;
(e) Tamarind Smoked; and
(f) Longan Smoked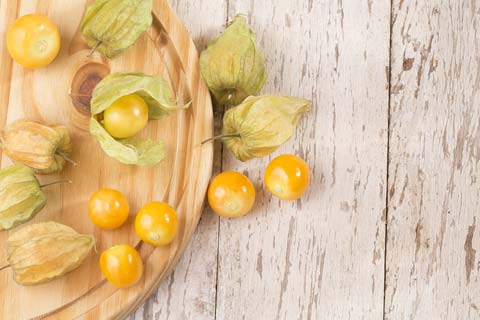 Features:
• All Natural
• First-Rate Quality and Purity
• GMO-Free
• No Artificial Ingredients
• Traditionally Sourced
2. Chef-Created Complete Seasoning Mixes:
(a) Roasted Garlic and Sweet Onion;
(b) Sun-Dried Tomato and Thai Basil;
(c) Galangal Lemongrass w/Roasted Coconut;
(d) Roasted Espresso Cacao;
(e) Yuzu Citrus; and
(f) Thai Tropical Truffle
Features:
• All Natural
• First-Rate Quality and Purity
• GMO-Free
• No Artificial Ingredients
• Traditionally Sourced
3. Organic Superfoods:
(a) Camu Camu Powder;
(b) Golden Berries;
(c) Lucuma Powder;
(d Yacon Pieces;
(e) Yacon Powder; and
(f) Yacon Syrup
Features:
• Healthy
• High-Fibre
• Low in Sugar
• Nutrient-Dense
• Sustainably Sourced
• Vegan
4. Organic Maple Syrups and Sugars:
(a) Grade A Golden;
(b) Grade A Amber;
(c) Grade A Dark;
(d) Grade A Very Dark; and
(e) Maple Sugar
Features:
• Gluten-Free
• Low Glycemic Index
• Non-GMO
• Single Source
• Vegan
We are adding new brands and products to provide clients with complete meal preparation options. (Currently, this is forecasted to include Organic Vegan Chocolates, Organic Pistachio Pesto, and Organic Cassava-Based Flours and Ready-Mades. However, given our worldwide reach and constant search for uniquely healthy foods, other tasty options may instead grace our cupboards.)
(Contact Linkus Today for Your Wholesale Food and Bulk Ingredient Needs)
The Linkus Global Advantage
When you buy from Linkus Global, you're gaining the trusted benefits embodied in the Seven (7) Critical Advantages we are known for:
1. QUALITY
We source the finest ingredients worldwide. Our nutrient-dense foods are the highest-quality options available. Plus, Linkus and our supplier-partners adhere to several rigorous food safety standards, including GMP, HACCP, and BRC Global Standards.
2. VALUE
A better product for a better price. With Linkus Global, paying a little bit more means getting a whole lot more. If short-term cost isn't your only concern, our carefully crafted product selections can help improve your longer-term outlook.
3. SELECTION
At Linkus Global, we specialize in unique, healthy, natural foods — many of which are exclusive to our North American divisions (i.e., you won't find the same product anywhere else on the continent).
4. DIETARY SUITABILITY
Nearly all our foods are certified or are naturally Organic and Non-GMO. Plus, most are also suitable for Vegan, Gluten-Free, Keto, and Raw Food diets, allowing you to meet the dietary concerns of every customer.
5. HEALTH & TASTE
Our natural, nutrient-dense foods offer the healthy alternative you and your customers have been asking for — all while adding an incredible flavour boost to every meal or product.
6. CUSTOMER FOCUS
At Linkus Global, we cater to clients of every size — across retail, food service, wholesale, and manufacturing sectors — providing a personalized service that ensures you're more than just another customer. We also have size and quantity options, and can customize an ingredient profile for your unique product formulations.
7. GROWER SUPPORT
We work with and support native growers worldwide. This helps them protect their communities and helps them maintain control of their ancient foods and knowledge — which we can then share with you and your customers.
(Find Out How the Linkus Advantage Can Help Your Business)
At Linkus Global, our products are designed and selected to help everyone eat healthier… naturally. We believe healthy food should always be delicious, simple, and natural. Eating healthy doesn't mean sacrificing taste — and it should never be difficult or require artificial processes.
For us, eating healthier is at the heart of helping everyone live a better life. However, we also believe in extending that promise to all stakeholders. It's why our brand message is "Nurture Life" — and why we are committed to the success of everyone we are connected to, from our community and customers to our suppliers and partners.
Please fill out Our Contact Form