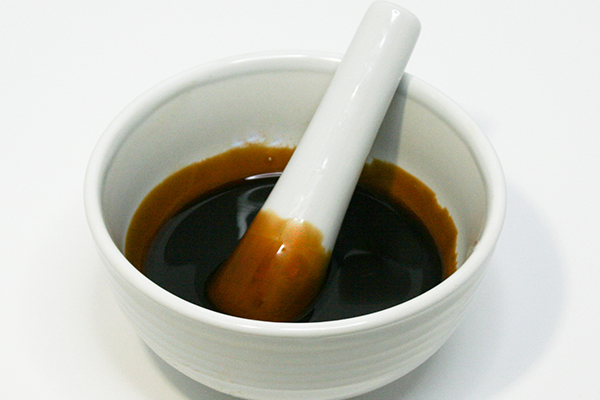 Organic Yacon Syrup Distributor
Organic Yacon Syrup – Wholesale
Linkus supplies organic and kosher certified yacon syrup from Peru in Canada, US and Europe. We can supply small and large companies with organic yacon syrup/organic yacon juice concentrate.
Yacon is an Andean root crop domesticated thousands of years ago in Peru and Bolivia.
Yacon can be eaten raw (at the source) and it can also be processed into a syrup (juice concentrate), powder and flakes.
We guarantee a FOS content of at least 30% in our yacon syrup.
Food Applications
Food Applications of Yacon Syrup:
Beverages
Keto Bars
Energy Bars
Raw Desserts
Vegan and Dairy Yogurt
Vegan and Dairy Ice Cream
Chocolate
Properties:
Yacon syrup is a functional product with many properties that distinguish it from stevia or sucrose. It is a prebiotic, promotes intestinal health, lowers cholesterol, has a low glycemic index, low calories and (as some studies have shown) it helps lose weight. It also has several antioxidant compounds and several minerals, mainly potassium.
Yacon syrup increases the fiber levels of a product and adds sweetness without raising sugar levels.
Yacon syrup is naturally gluten free. For a Non-GMO declaration, spec sheets or questions, please contact us.
Benefits:
What are some of yacon health benefits?
Yacon, is the richest natural source of FOS.
What is FOS?
FOS is recognized as a soluble fiber
FOS is slightly sweet (⅓ of the sucrose sweetness)
FOS is a prebiotic (promotes the growth of beneficial microbes in the gut)
FOS has a low caloric value (½ of the calories from sugar)
FOS is NOT a sugar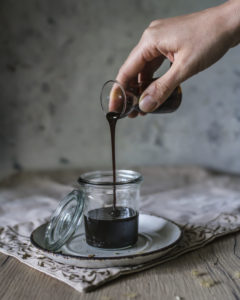 HOW WE CAN HELP:
We guarantee a FOS (fructooligosacchrides content) of at least 30% per 100 g in our yacon syrup/yacon juice concentrate. Our yacon syrup produced in a GMP AND HACCP certified factory. The factory is also approved by the FDA.
If you are looking to boost the inulin content and add sweetness without raising the sugar level in your new drink or
energy bar
formulation, we have the perfect ingredient.
Yacon syrup contribute to weight loss, constipation, improved insulin resistance and digestion, better bone health, increased testosterone levels and perhaps even cancer prevention. That is why it is called Natural remedy for constipation & other disease!