Organic Dried Golden Berries
For food-service clients and food manufacturers looking for the best Organic Golden Berries in Canada, the United States, or Europe, Linkus Global can provide you with a range of size and quantity options. We can even secure entire harvests for companies who are integrating this nutritious and delicious dried fruit into their product formulations.
We ship Linkus Dried Organic Golden Berries in the U.S. from Greenville, S.C., through our sister company
(EAP Trading). In Canada, we ship them out of Southern Ontario.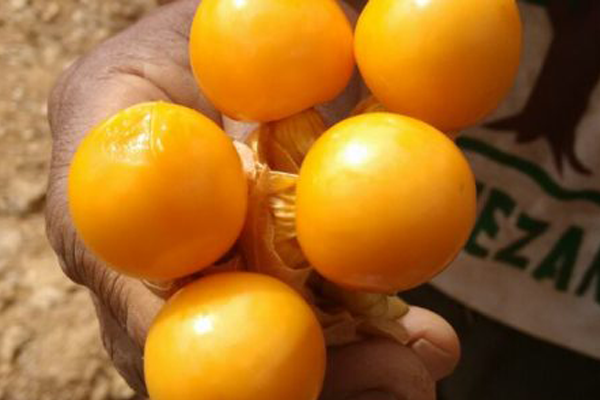 For custom orders, our supplier-partners in South America will carefully pack your pallet or container load of Linkus Dried Organic Golden Berries to ensure safe, secure delivery to your chosen destination.
Organic Golden Berries – Benefits
If you haven't heard of this unique super food before, you may be surprised to learn about all the wonderful Organic Golden Berry benefits. Depending on the study or health expert cited, Golden Berries are commonly said to have:
1. Anti-Inflammatory Properties
2. Immune-Boosting Abilities
3. Weight-Loss Benefits
4. High Levels of Antioxidants
In addition to these and other reported benefits, Organic Golden Berries are also packed with high levels of vitamins, minerals, and other nutrients. These include:
• Vitamin A
• Vitamin C
• Vitamin B1 (Thiamine)
• Vitamin B2 (Riboflavin)
• Vitamin B3 (Niacin)
• Vitamin B6
• Iron
• Potassium
• Phosphorus
• Fibre (Fiber)
• Carotenoids
• Polyphenols
Linkus Dried Golden Berries also have three additional features:
(a) They have no sugar added;
(b) Are grown organically (no pesticides); and
(c) They are the traditional Andean variety (naturally non-GMO)
It's why we consider them the best Organic Golden Berries in Canada, the U.S., or Europe.
Grown in their historic home in the Andean Mountains, following non-GMO and organic traditions, our Golden Berries are a healthy, tasty treat.
Organic Golden Berries – Uses
For food manufacturers and food-service buyers, you can use our top-quality, traditional Organic Golden Berries in a variety of product formulations or recipes. You can add these tangy, mildly sweet, dried gems to:
• Baked Goods
• Chocolates
• Energy Bars
• Ice Creams
• Jams
• Raw Desserts
• Salads
• Sauces
• Smoothies
• Trail Mixes
• Yogurts
(In fact, as healthy as they can be, many people just like to cover them in chocolate and turn them into an addictive snack with a lot of zing.)
Families, schools, communities, and local sports teams may want to consider Linkus Dried Organic Golden Berries as a quick, nutritious snack. They can be eaten directly or added as a boost to other snacks. They are a healthy alternative to countless other snack options, and serve as a great pick-me-up during a stressful or tiring day or before a heavy workout.
Organic Golden Berries – Background
At Linkus Global, our traditional Organic Golden Berries are grown in their historic home in the Andean Mountains. We support sustainable local growers there, allowing them to maintain control of their native foods and lands, and empower their workers. This partnership benefits everyone — especially our clients — who get the best traditional Organic Golden Berries grown anywhere in the world.
Golden Berries are part of the nightshade family, which includes such other vital foods as bell peppers, chilli peppers, eggplants, potatoes, and tomatoes. Golden Berries have had a variety of uses in South America for several centuries (since before the Incan Empire), but were largely used medicinally. Today, they have also become an important food crop.
Our Organic Golden Berries are harvested at the peak of freshness. They are then dried naturally under the sun without sulphur and processed in a facility that is GMP and HACCP certified.
If you would like a sample or more information (including technical data sheets and pricing), please fill out our contact form. We support every size of organization, from home-based businesses and small gourmet stores to large manufacturing operations. We offer competitive pricing, custom order sizes, and the ability to ship to almost any location in Canada, the U.S., and Europe.