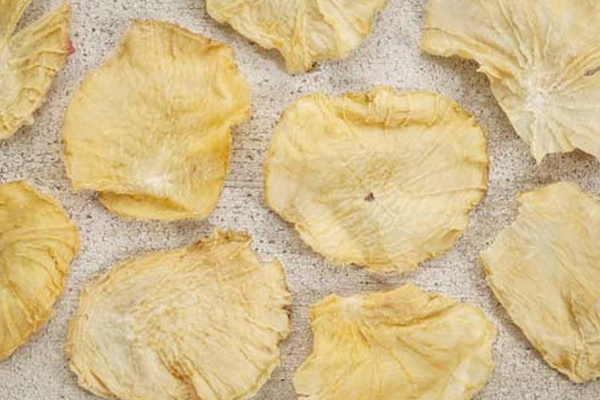 Dried Organic Yacon Pieces
Organic Dried Yacon Pieces/Flakes – Wholesale
Linkus supplies and kosher certified yacon pieces and flakes from Peru in Canada, US and Europe.
Food Applications
Yogurt
Energy Bars
Keto Bars
Integral Cereal
Trail Mixes
Chocolate
Properties:
Yacon pieces are a functional ingredient with many properties that distinguish them from dried fruit pieces. They offer prebiotic properties, promote intestinal health, have a low glycemic index, and are low in calories. Yacon is also rich in potassium.
Benefits:
Dried organic yacon pieces taste sweet without raising blood sugar levels, are a natural source of fiber and prebiotics and can be a great addition to a new keto bar, energy bar, yogurt or a bag of dried superfoods.
How we can healp:
Looking to differentiate yourself? We offer organic yacon pieces in bulk.We carry some inventory in Canada and the US of organic yacon pieces. For bulk orders of yacon pieces/slices, please contact us. From sowing to harvest it can take between 10 and 12 months. This all depends on the sowing time and the altitude at which the seeds are planted.
To obtain samples of yacon pieces, please
contact us
.